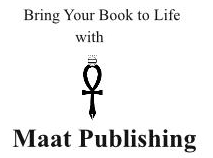 Poetry in the Park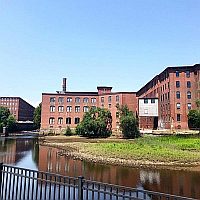 In person, recorded readings co-facilitated by Michele Lowry and Marilynn Carter at Henry Law Park, Dover, NH, and other parks on the seacoast. In various relaxed settings in nature, we share stories, read poems, and talk about our process for writing our poetry books. It is our hope that through our readings, you become more interested in poetry and possibly become inspired to explore writing and sharing your poetry with others.
For more info about us:
Michele Lowry at: nikoenaturaltherapies.com
Marilynn Carter at: manypathsforhealth.com
Poetry in the Park 9
October 9, 2021
Ellis Park, York Beach ME
Marilynn:
As it was a holiday weekend, many who wanted to attend asked if we would save A Penny for Your Thoughts for another gathering. As the work we do is about following the signs, we decided to wait until springtime for this happening to allow for more to participate. Good thing we did, for we experienced a lot of technical challenges; no surprise, as we are right in the middle of Mercury Retrograde! For those not familiar with this astro event that happens every year at least 3 different times, often one can encounter mechanical difficulties, hence the computer glitches. Anyway, Michele and I are used to going with the flow and this week was no exception. As we have been encouraging others to participate, we decided to read a poem that the other had written. I read Sunshine's latest poem, "This New World" and Michele read my poem, "Taste of Fall". It was an interesting exercise getting into the rhythm of reading someone else's poem. Diane Kane, a local author, attended, was very patient, and open to, however, the day unfolding. We enjoyed a wonderful conversation about writing, inspiring others and invited her to read one of her poems. She accepted and was our first guest to read one of her poems, which you will have to check out on our latest recording. A big thank you to the Universe, today was perfectly orchestrated!
Michele:
We had an interesting day of allowing and patience. We had one person, Diane, join our event. We had some technical challenges (mercury is in retrograde after all). While i was finding a resolution, Marilynn was chatting with Diane. She accepted our invitation to be a guest and read one of her poems. We had a wonderful conversation, shared poetry and she was inspiring as she shared all she is doing for herself and others around books and publishing.
Thank you Universe, today was perfectly choreographed.
Poetry in the Park 8
September 27, 2021
Henry Law Park, Dover NH
Marilynn:
We settled in to Henry Law Park this week following a walk to the outdoor arena where we got rained on!! We were guided once again by the site of a penny. The rain stopped. This is two weeks in a row we have seen a penny as we begin our session.
Michele:
Technical Difficulties: The video stops abrubtly at the end because of laptop battery running out
A PENNY FOR YOUR THOUGHTS: We were inspired to offer a gathering on SATURDAY OCTOBER 9th, from 1-3pm, at the gazebo, ELLIS PARK, Short Sands, YORK ME. We will be in a sacred circle and create the flow of inspiration together. A Community Poem will be created as we each share words that come from within our place of knowing.
Bring a chair, drink, open thoughts, journal
See you at the Gazebo next week.
Poetry in the Park 7
September 21, 2021
Hilton Park, Dover NH
Michele:
This week we are at Hilton Park in Dover. Our conversation is based on energy, awareness, numerology and the poetry from Marilynn and Sunshine. Nature once again provided us with wonderful Fall weather. We welcome your feedback, poetry and how awareness is aligning for your life.
Poetry in the Park 6
September 17, 2021
Great Island Common, Newcastle NH
This week we were at Great Island Common in Newcastle; definitely an interesting day for going with the flow. Before we began, we experienced 3 signs. While setting up, Michelle spotted a red tail hawk; then a friendly couple holding hands walked by, smiled, waved, and shared their story saying they have been married 58 years and every day they would walk this path together; and as we began recording, a ladybug walked across the computer. Hopefully you can easily hear the whole recording as a large tour bus drove up, parked in front of us, left the motor running as 50 people exited to view the beautiful ocean behind us and take pictures! On the plus side, we had an instant audience for Poetry in the Park as we each read two poems
3 Signs:
Red tailed hawk – messengers, bring guidance, take responsibility, lead others, be of service, their red color relates to love.
Couple - Joy, love, longevity, partnership
Ladybug - Change, luck, great fortune, protection, love
You may want to think about what these signs mean to you.
Poetry in the Park 5
September 8, 2021
Ellis Park, York Beach ME
This week, we returned to record in the gazebo at Ellis Park, Short Sands. As my husband and I were married 53 years ago on this day, Michele and I decided we would have a Celebration of Love theme for this recording. I read, "Life in the City," a memoir poem for my husband and Michele read, "Your Sweet Spot". My second poem, "Foam," was about joy and Michele's second poem was "Wee, Lets Party". What a fun, different way to celebrate our special day at the ocean, reading poetry, enjoying ice cream and watching the wild waves crest against the rocks and sand.
Poetry in the Park 4
August 30, 2021
Ellis Park, York Beach ME
We are at the gazebo on Short Sands in York ME. As we would like to encourage more people to give writing poetry a try, we invite you to submit a poem to us that you would like to hear read on one of our podcasts or alternatively, we can send you a zoom link so you can read your own poem. Submit poems to either Michele or Marilynn to either web address above.
Poetry in the Park 3
August 17, 2021
Henry Law Park, Dover NH
This week we decided to each read a meditative poem. Surprisingly, after Sunshine's message last week, I wrote a new poem perfect for this week's theme.
Michele led us into a relaxed state, suggesting we focus on our senses, visualizing the words as we each read our poems. Sunshine's poem about the "breath" was perfect to begin with to open the body, mind and heart, followed by my poem about the spirit of a redwood forest.
Poetry in the Park 2
August 10, 2021
Henry Law Park, Dover NH
I read a poem from each of the three sections in my book: the past, in between, and the present. When I finished reading, Michele said my poem read like a meditation.
Michele forgot to bring the copy of her book she planned to read from; however, she had a notebook of other poems Sunshine had channeled. When we finished reading, she said Sunshine had a message for me: that I was to dig deeper.
Poetry in the Park 1
August 2, 2021
Henry Law Park, Dover NH
I read 3 poems from my newly released poetry book, Doorways, and talked about my process of writing about experiences, dreams, past lives, family, travel and nature.
Michele read three poems from her upcoming poetry book, When Crooked Teeth go Straight, and how all the poems in the book were channeled by her mini horse, Sunshine.