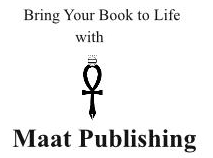 Poetry in the Park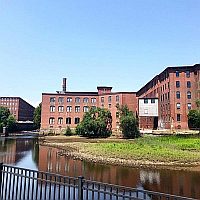 In person, recorded readings co-facilitated by Michele Lowry and Marilynn Carter at Henry Law Park, Dover, NH, and other parks on the seacoast. In various relaxed settings in nature, we share stories, read poems, and talk about our process for writing our poetry books. It is our hope that through our readings, you become more interested in poetry and possibly become inspired to explore writing and sharing your poetry with others.
For more info about us:
Michele Lowry at: nikoenaturaltherapies.com
Marilynn Carter at: manypathsforhealth.com
Poetry in the Park 1
August 2, 2021
Henry Law Park, Dover NH
I read 3 poems from my newly released poetry book, Doorways, and talked about my process of writing about experiences, dreams, past lives, family, travel and nature.
Michele read three poems from her upcoming poetry book, When Crooked Teeth go Straight, and how all the poems in the book were channeled by her mini horse, Sunshine.
Poetry in the Park 2
August 10, 2021
Henry Law Park, Dover NH
I read a poem from each of the three sections in my book: the past, in between, and the present. When I finished reading, Michele said my poem read like a meditation.
Michele forgot to bring the copy of her book she planned to read from; however, she had a notebook of other poems Sunshine had channeled. When we finished reading, she said Sunshine had a message for me: that I was to dig deeper.
Poetry in the Park 3
August 17, 2021
Henry Law Park, Dover NH
This week we decided to each read a meditative poem. Surprisingly, after Sunshine's message last week, I wrote a new poem perfect for this week's theme.
Michele led us into a relaxed state, suggesting we focus on our senses, visualizing the words as we each read our poems. Sunshine's poem about the "breath" was perfect to begin with to open the body, mind and heart, followed by my poem about the spirit of a redwood forest.
Poetry in the Park 4
August 30, 2021
Ellis Park, York Beach ME
We are at the gazebo on Short Sands in York ME. As we would like to encourage more people to give writing poetry a try, we invite you to submit a poem to us that you would like to hear read on one of our podcasts or alternatively, we can send you a zoom link so you can read your own poem. Submit poems to either Michele or Marilynn to either web address above.
Poetry in the Park 5
September 8, 2021
Ellis Park, York Beach ME
This week, we returned to record in the gazebo at Ellis Park, Short Sands. As my husband and I were married 53 years ago on this day, Michele and I decided we would have a Celebration of Love theme for this recording. I read, "Life in the City," a memoir poem for my husband and Michele read, "Your Sweet Spot". My second poem, "Foam," was about joy and Michele's second poem was "Wee, Lets Party". What a fun, different way to celebrate our special day at the ocean, reading poetry, enjoying ice cream and watching the wild waves crest against the rocks and sand.